Warmane Advanced Macro Guide
Yes, I am a fan of Warmane too, because I was a fan of WoW ever, and I write this article to show you some of my personal experience with my Macro set up. Simply put, the gaming macro key is a recording of a series of key sequences, but it will do bring some superiority for you when you are playing Warmane, just like purchasing Warmane gold from us, these will bring you more freedom.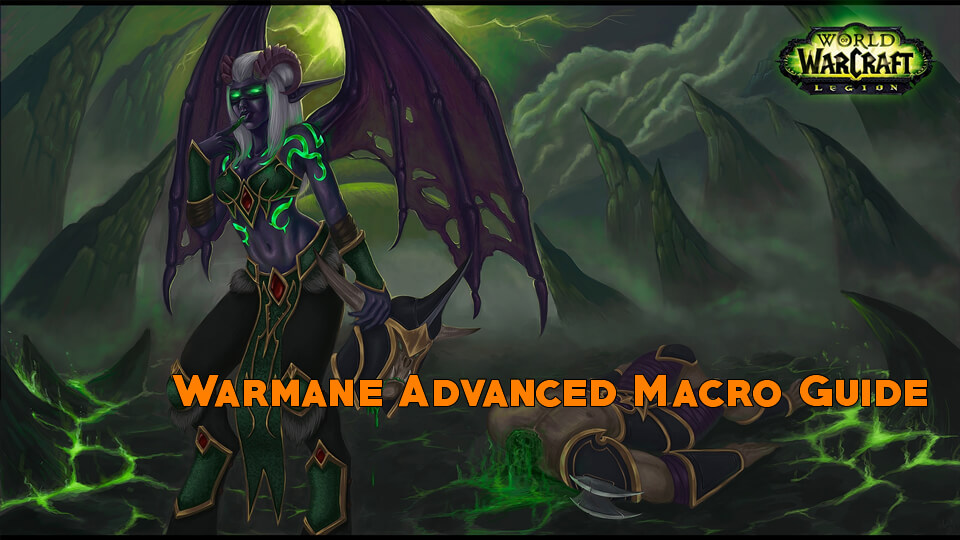 First of all, the objective of this macro IS to incorporate PREP into the vanish macro so that one button lets u use PREP with Vanish if you choose to do that. This macro is used as a panic button, or only for stealth out of combat. Of course, I have Prep, Vanish, COS and Evasion on separate keybinds as well :D
I like to keep COS separate to negate big damage spells like chaosbolts. But when you are in a jam, having to press 2 keys makes u generate a small "GCD" of sorts, that's where I use this macro for COS + Vanish
Again, if I just need to vanish, I use only the vanish spell. However, As a panic button, I do use this macro WITH PREP. Because I feel I would need to Vanish off cd asap. The following can be achieved from here :
1. Vanish COS prep > Vanish again later
2. Vanish manually > Prep COS Vanish
Secondly, the condition statement that you mentioned above is really helpful if you are trying to be efficient. However, it kills the purpose of priority. The reason I kept them in separate lines is that Line 1 is read before line 2. It's necessary because I won't want to use my Prep before I vanished even once :D. Therefore prep is /casted after Vanish. Also, it won't allow me to prevent double vanish if I spam the button :P
Lastly, "Castsequence reset = 6 Vanish, null" was that I tried the first time. But sadly, it has some adverse effects that I don't really understand. Ideally it sud just get stuck at null if I spam it. However, it doesn't :( That's, why I had to replace it with a feint. However, I will test it in the game once more and let you know. Also, I don't need feint in that macro :D, just need a spell to prevent double spam.
Oh and thanks pointing out the pickpocket thing. I have a condition [stealth] added to the updated macro I use, so it doesn't throw errors. It's kinda useful to pickpocket simply by pressing the same button (especially if you love using it with the glyph :D)
I would NOT recommend using a macro with a specific weapon name since if you have 2 of the same type of weapons the macro gets fked up :D. Just make a fixed space in your bag for your offhand weapon and use the macro infinitely :P.
So for you fishermen, who don't like making item sets, use the following :
Keep fishing poll in (for example) 5th bag, 24th slot
/equipslot 16 4 24
OR for you PVE'ers who like trinket swapping between phases. (trinket to be swapped is kept in bag 5 slot 24)
/equipslot 14 4 24
(Trinket slot one is 13, trinket slot two is 14. Keep in mind, most trinkets go on 30 second CD when equipped! so use this very carefully!)
EDIT : "castsequence reset = 6 Vanish, null" works fine. Thanks! Don't know why it was fking up when I was making the macro. And if you want to appreciate me, you can go to my website www.warmane-gold.com to buy some gold for your trip in this game.