Personal Ideas on Warmane PvP
Greetings, all fans of Warmane, today, I am going to have a discussion on PvP, which would be the funniest part of this game, so many players want to fight with others in the game. This will bring a lot of happiness and if you can't get enough Warmane gold in the game, you can ask warmane-gold.com for help.
I greatly enjoy PvP. Actually, so that you can take part in it, I donated for and geared a protection warrior and also have been getting a great time playing it since... Until I observed a particular pattern. I made the toon to experience with buddies plus they were interested in using the horde for some time (all of us initially being alliance) and so I moved together to participate among the PvP guilds there. Name particularly matters not, nevertheless its last word rhymes with "barn", which will be a fitting habitat for stated guys too, but that is just my hate speaking. It had been when I began realizing the pattern that was getting away me to that particular point. Mostly, the premade these were doing and those I partook in along with them. Because of the insufficient PvP in the horde side, the queues for battlegrounds were immediate making it very simple to haven't 5 but as much as 15 people join simultaneously.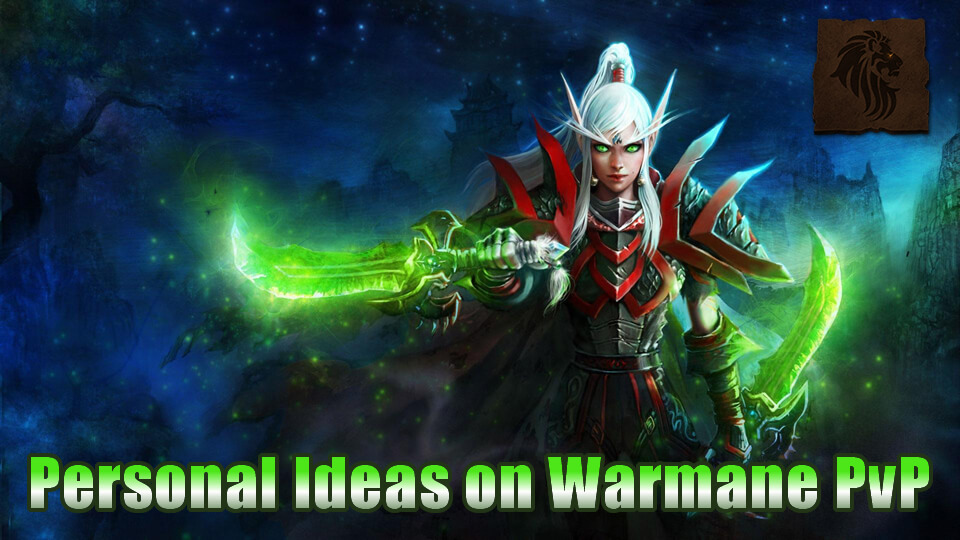 Now many people for the reason that guild that partook during these guild battlegrounds were similar to me - proprietors of fully donated and able to play figures and often - not frequently, however, many, we'd match facing a group having a likewise power level... Well... Two times. Within the whole of my four days remain in that guild, we fought against a group with equal strength two times. Anything else would be a one-sided hurry, resulting in having a graveyard farm (now you may be beginning to determine the specific guild I'm speaking about this rhymes with barn... but IDC...) On my small first day around the horde side, I made 946 kills, getting performed barely 1 / 2 of it, stomping over lower geared players who just did not stand an opportunity as soon as these were compared to us.
In my experience, that required many of the fun hanging around out. I actually do realize that my criteria just for fun may not mirror everybody's which many people might legitimately want to be a complete menace to everyone around them, however, the people in their own individual bubble, but from the global perspective, I believe my observations have attracted correct conclusions, what are following:
PvP is ridiculously imbalanced out of the box. The truth that 15 people, tailored for one's teeth, were able to match facing 15 at random collected players with gears of numerous characteristics is sufficient evidence out of the box. Battlegrounds have grown to become far more gear dependent than they must be and so much, in fact, it came to some extent where I saw enthusiast talk trash lower to some friend to be lacking geared inside a battleground. Friend under consideration was 5,400~ gear score.
The PvP scene, out of the box at this time, is simply too favoring elitists and it is borderline toxic to players who wish to enter into it without getting to invest real life currencies to do this. I personally am an area of the "donor" problem and did not comprehend it until just lately. The truth that I'm able to take lower any sub-24,000HP part of a battleground pressing only 5 buttons in succession without getting to bother with exactly the same being carried out in my experience in exchange now strikes me as morally wrong, so much, in fact, I turn to restrain from battlegrounds. A minimum of past my daily win, plus-minus a couple of with buddies from time to time.
Fortunately, these two issues possess a solution. I greatly realize that this can be a private server also it operates on donations above all else which these donations choose gear, which isn't an issue, for me. People can enter into further content from the game faster - that's okay... However, a lot of people can't or perhaps wish to afford that and wish to play Wrath like a past time in the evening and whatnot (similar to the way I was just before me donating) and that I see many people quitting the PvP scene due to the imbalance. The answer, however, is straightforward and it is one which already exists written hanging around code.
That option would be item levels. To go in an arbitrary heroic dungeon, the machine checks your average item level and checks it using the minimal such needed to go in every individual dungeon from the wrath content. Which means that a code is within a place that covers all your gear and divides it by the number of available equipment slots. Additionally, it will the same for every person in your party because it runs them throughout the same check before enabling you to queue like a party leader.
My suggestion is. First of all, disable Audio-video enabler. This add-on is beyond cancerous after which, write a couple of lines of code. Obtain the average item degree of the party by dividing the summed average item quantity of a people and queue them against a group with item level equal, or much like that. A positive change as high as 20-25 should not be because of a problem. Make gear in battlegrounds not able to become altered except for what is presently permitted to get replaced in arenas to avoid individuals from entering with one average item level and becoming another once in. Additionally, come with an item level during queue behave as a rest to that particular queue to avoid individuals from queueing with low tier products after which getting their original high gear.
I have faith that the only real rational means to fix the PvP issue right now which brings only more interesting and interesting battlegrounds. At this time, the truth is because it follows. In many battlegrounds, you as a person does not matter. Buying one of two options: you can either possess a premade in your corner (or are part of one) and win, or else you face one and eventually lose. Gear dictates everything, which makes it borderline impossible for many people to acquire that same gear. I actually do realize that my estimation does not ultimately matter, but could be glad if it may be drawn in consideration, not merely by staff but by players too and obtain discussion around the subject going. I will not play battlegrounds (or at best avoid passion greater than to obtain my daily win) before the PvP scene remains just like it's to be from the problem feels just like toxic like a some of it.
It's no doubt that you will be more powerful if you can get more powerful Epic weapons in Warmane. How to get these Epic weapons? You can use gold to buy weapons, so you could buy warmane gold from us, then you can buy Epic weapons with gold, that's perfect!